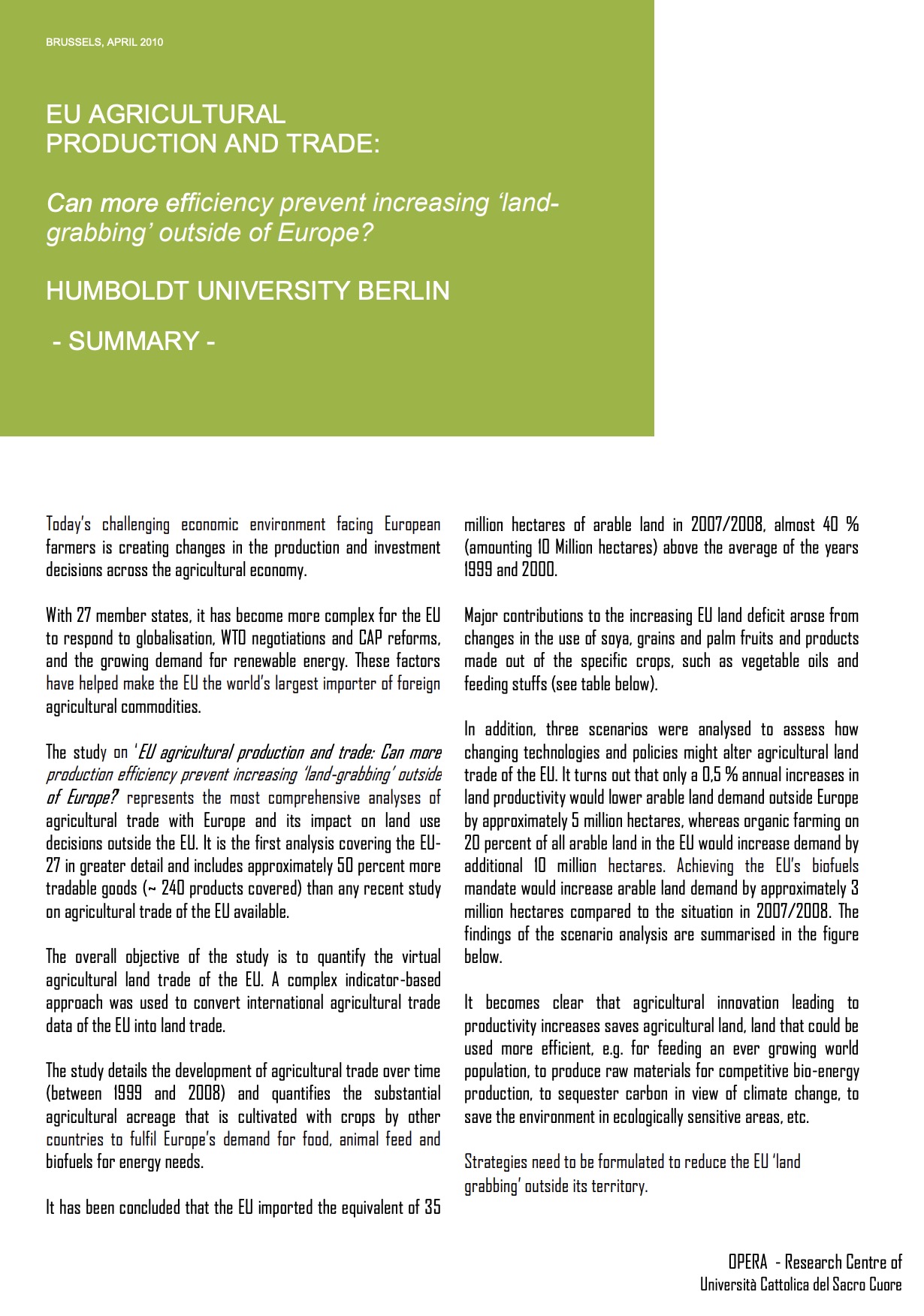 Version
Download

1537

File Size

2.69 MB

File Count

4

Create Date

April 14, 2010

Last Updated

April 14, 2020
EU agricultural production and trade: Can more production efficiency prevent increasing 'land-grabbing' outside of Europe
Today's challenging economic environment facing European farmers is creating changes in the production and investment decisions across the agricultural economy. With 27 member states, it has become more complex for the EU to respond to globalization, WTO negotiations and CAP reforms, and the growing demand for renewable energy. These factors have helped make the EU the world's largest importer of foreign agricultural commodities.
The study on "EU agricultural production and trade: Can more production efficiency prevent increasing 'land-grabbing' outside of Europe?" represents the most comprehensive analyses of agricultural trade with Europe and its impact on land use decisions outside the EU. It is the first analysis covering the EU-27 in greater detail and includes approximately 50 percent more tradable goods (~ 240 products covered) than any recent study on agricultural trade of the EU available.
The overall objective of the study is to quantify the virtual agricultural land trade of the EU. A complex indicator-based approach was used to convert international agricultural trade data of the EU into land trade.
The study details the development of agricultural trade over time (between 1999 and 2008) and quantifies the substantial agricultural acreage that is cultivated with crops by other countries to fulfill Europe's demand for food, animal feed and biofuels for energy needs.
Attached Files