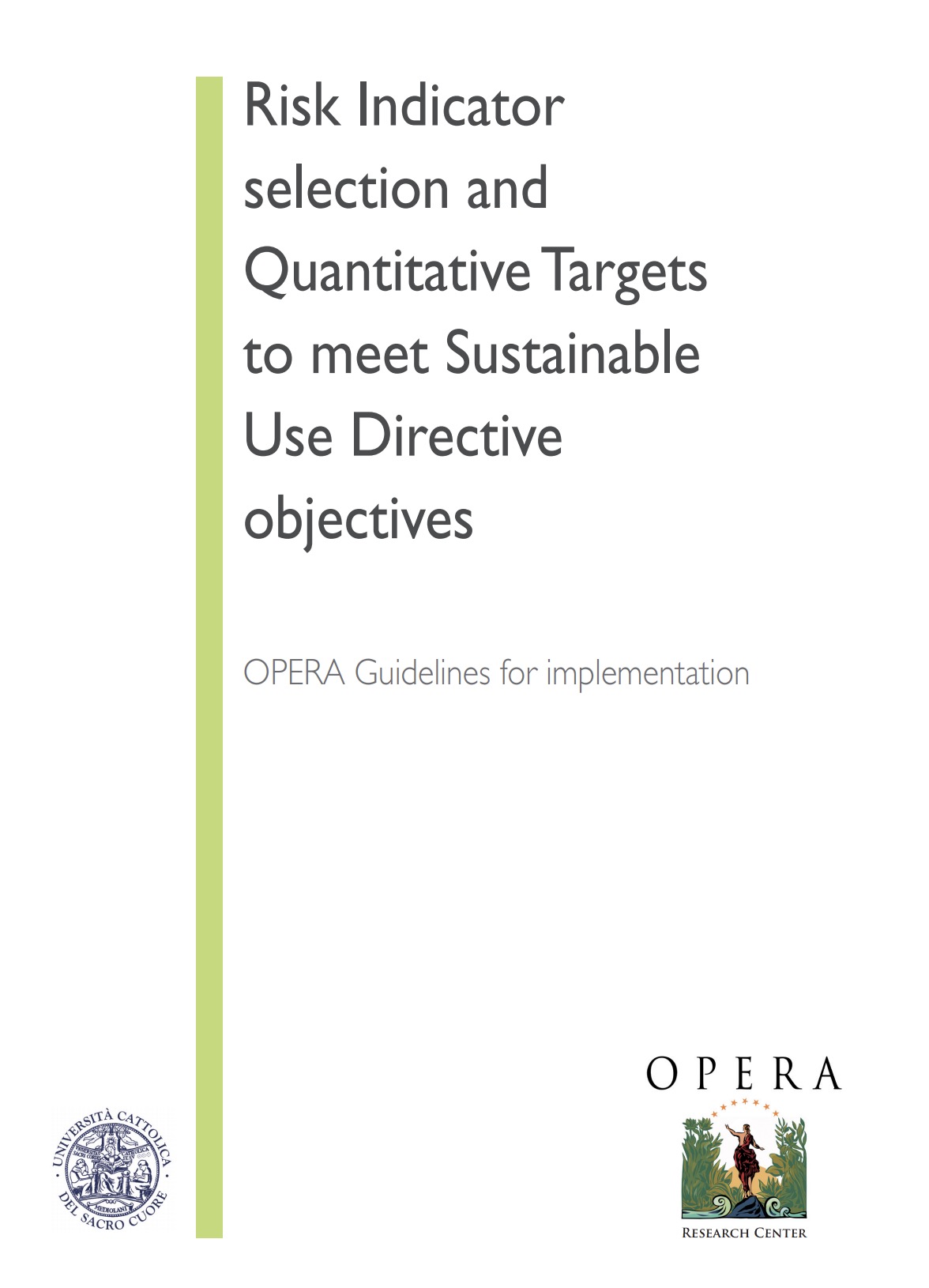 Version
Download

336

File Size

1.23 MB

File Count

2

Create Date

January 27, 2011

Last Updated

April 14, 2020
Indicators and Quantitative Targets to meet the objectives of the Sustainable Use Directive
The EU Sustainable Use of Pesticides Directive (Directive 128/2009) requires Member States to develop a legislative framework and National Action Plan (NAP) that includes the aim of reducing the potential risk associated with pesticide use. This national legislation is required to be in place by the end of 2011. In implementing the SUD, it is important to clearly define goals in the National Action Plan, and instigate measures to reach these goals. Risk Indicators are expected to help national regulatory bodies to assess trends in pesticide risk reduction and to judge the effectiveness of their programs. The choice of mitigation measures, approaches and possible solutions is inextricably linked to the risk indicators selected. Therefore, the two topics - risk indicators and mitigating measures - have to be addressed in parallel.
Any set of indicators selected should reflect a minimum number of economic, social and environmental aspects, to cover all implications and effects of the measures. In many instances selected risk indicators can evaluate the relative success of a number of proposed measures. Risk Indicators can, in turn, highlight Environmental, Social and Economic factors of a sustainable strategy.
In the development of indicators it was a priori assumed that under the current regulatory scheme in the EU the use of any pesticide following the recommendations in the label is considered safe. Due to the fact that products are approved after an exhaustive risk assessment procedure, any risky situation may come from accidents, strong unexpected situations and over all misuse of the product. For this reason it is critical to be sure that the indicators allow to measure how products are used.
However, regardless of the number of measures covered by the results of one indicator used, for the evaluation of the efficiency of the NAP, the relevance lies in the total progress achieved in risk reduction.
Key objective of the Sustainable Use Directive is to measure step-by-step improvements made from an initial assessment, towards the final objective. The success of the measures and other mitigation strategies identified to reach the objectives, and their direct impact in reducing risk to human health and the environment, should be assessed by selecting appropriate Risk Indicators. The Risk Indicators presently available in Europe all have their specific purpose and methodologies. However, at present there is no universal ideal indicator which can be used for pesticide and environmental policy monitoring and evaluation.
Attached Files