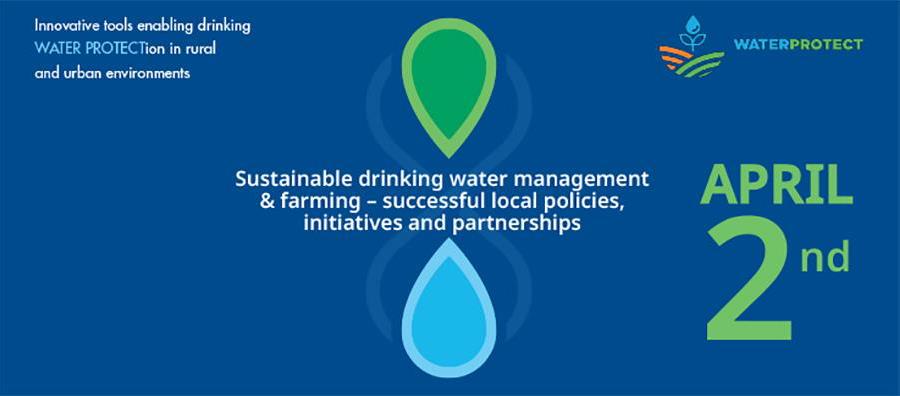 On-line Zoom meeting.
WaterProtect had scheduled its third policy conference of the work package on Integrated Policy Support in March this year. Due to the terrible situation in Europe generated by the outbreak of the COVID-19 virus, we had to cancel the face to face meeting which we prepared for so long and with so many efforts.
However, since we had lined up very interesting speakers from the EC, local authorities, NGOs, industry, farmers organisations and academia, the momentum for this important discussion was not to be wasted. Hence, we decided to adapt the program and transform it in an on-line webinar. With this e-mail we would like to invite you to participate to the discussion.
Please make sure to register at: https://waterprotect.eventbrite.co.uk before March 31st. Please note that only registered participants will be provided with the link to connect to the webinar