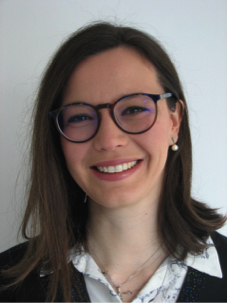 Legal Advisor
PhD at Università Cattolica Agri-system doctoral school and adjunct Professor of Food Trade and Safety Legislation at the Università degli Studi di Palermo, Dr. La Porta is an attorney at law: Italian "avvocato". She worked at the EFSA-European Food Safety Authority Legal Unit and she was a legal advisor at the public entity Consorzio di Ricerca Bioevoluzione Sicilia.
Partner at JSL studio law firm with offices in Piacenza and Palermo, she is an expert in EU food and feed law, REACH law, Corporate Social Responsibility and sustainability. She was a legal advisor at the Comité Européen des Entreprises Vins and the secretary-general at Wine Observatory on Sustainability, where, with FIVS, developed the Sustainability Outreach to Small Trade Associations' project. As a co-founder and legal manager of an awarded charity startup, she developed sustainable agro-food projects in Italy and Burundi.
Speaker at several national and international conferences, lectures, seminars and workshops, she also is an author of legal articles on food and wine law. She was visiting at the New York University, Maastricht University, Universidad de Castilla La Mancha, Universidad de Sevilla and HAW Hamburg and an adjunct Professor at the Università di Roma Tre.
Native Italian, fluent in English and Spanish.