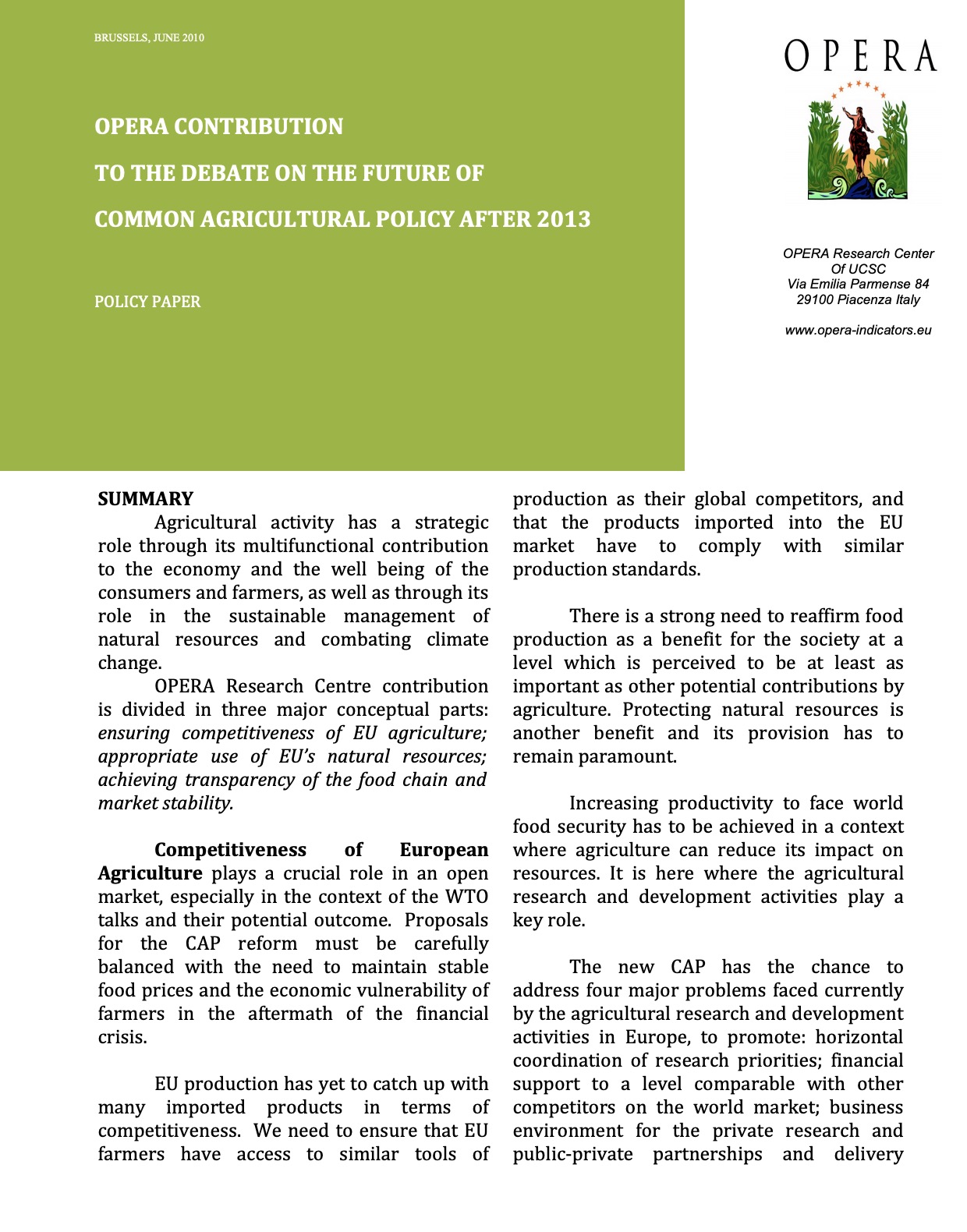 Versione
Scarica

139

Dimensioni file

178.49 KB

Conteggio file

1

Data di Pubblicazione

Giugno 16, 2010

Ultimo aggiornamento

Aprile 14, 2020
The contribution of OPERA to the first public consultation process of the European Commission on the future of the CAP
The objective of the events is to create a platform where stakeholders at European level can exchange, in an informal environment, opinions and presentation of possible solutions for the reform of the CAP.
The result of the stakeholder consultation process together with our own evaluations and ideas about the changes that have to be made to the CAP have been compiled.
In June 2010, OPERA participated to the first consultation process of the European Commission on the future of the CAP, with the under mentioned attached contribution.
Attached Files
| File | Azione |
| --- | --- |
| The OPERA submission to the public consultation conducted by the European Commission on the reform of the CAP (EN) | Scarica |