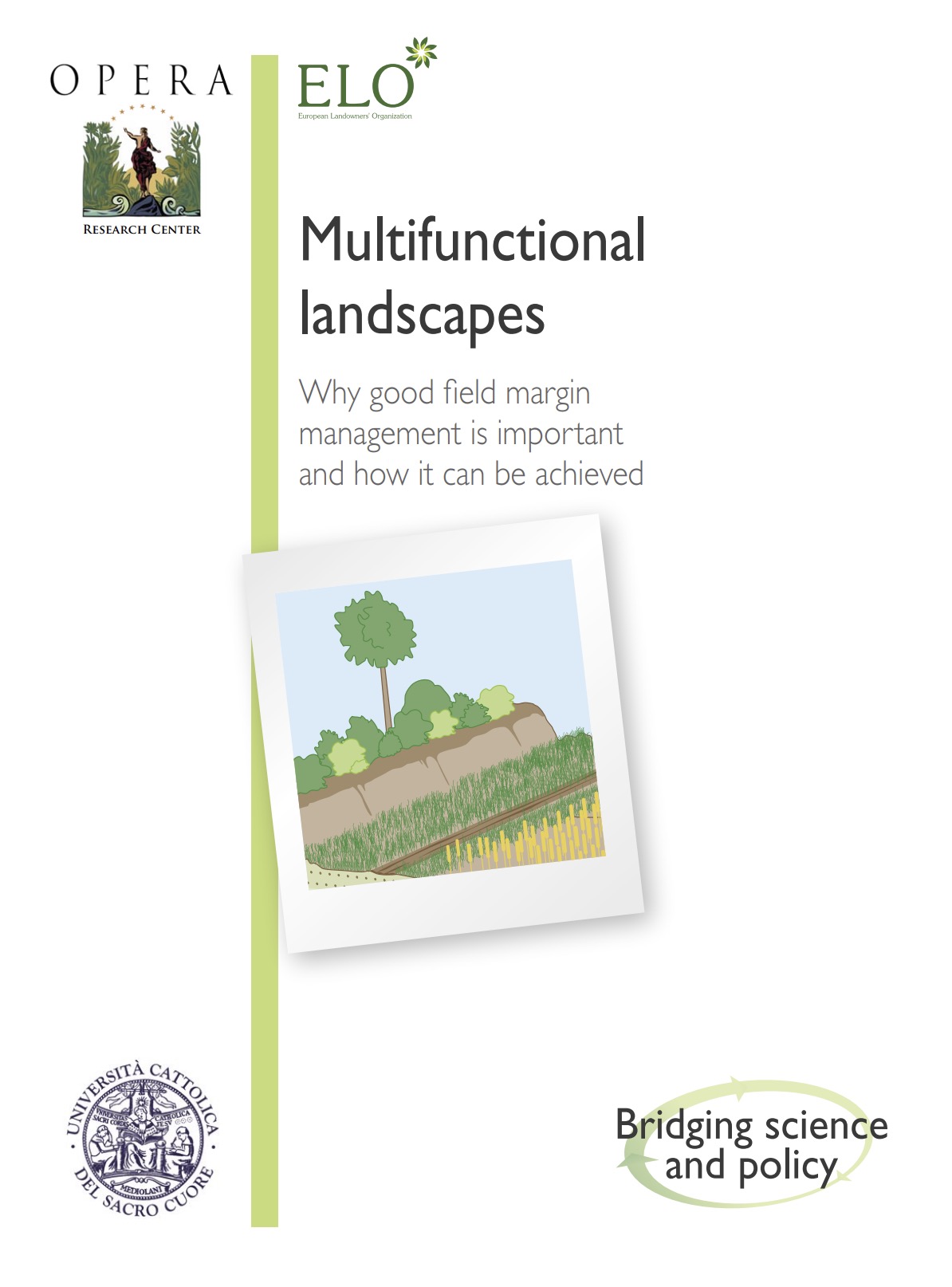 Version
Download

1

File Size

1.11 MB

File Count

1

Create Date

February 2, 2011

Last Updated

April 14, 2020
Multifunctional Landscapes - Why good field margin management is important and how it can be achieved
Over the past decade, the focus of European Agriculture has shifted fundamentally, to focus on farmers providing environmental public goods and services, along with maintaining adequate and secure food supplies. Environmental measures, initiated through a combination of European legislation and economic drivers, have sought to resolve issues of conservation and protection of biodiversity, preservation of landscape features, improving efficiency of water use and the protection of soil and water resources.
This paper aims to show that it is feasible and practical to balance biodiversity conservation and protect resources on the farm, alongside competitive farming practices, which will deliver a secure and sustainable food supply for Europe and help to feed a growing world population. In particular, field margins, and other rural landscape features, can make a significant contribution to the achievement of these outcomes.
Indeed, the management of field margins, or other uncropped areas next to or near fields, is one of the most important environmental assets that a farmer can provide. Today, it is widely acknowledged that field margins are crucial for the protection of soil and water and, where appropriately managed, to boost biological diversity in farming landscapes.
Importantly, by strategically locating field margins on areas of the farm where they will provide maximum protection of watercourses and the greatest benefit to biodiversity, a high level of environmental gain can be achieved with minimal impact, if any, on farm income.
Whilst the basic requirement for farmers to leave uncropped field margins already exists within current legislative proposals, their extension and proactive management should be further encouraged. This could be achieved effectively through an explicit recognition by policy makers of the environmental value created by the proactive management of margins and other on-farm initiatives. It should also provide access to additional financial support for those farmers who wish to go beyond the basic and compulsory requirement and are delivering additional environmental assets and public services.
This discussion paper sets out some ideas on how this might be achieved in parallel with a productive and competitive farming system. The current review of agriculture and environmental policy in Europe, therefore, offers a valuable opportunity to introduce these proposals on multifunctional landscapes
Attached Files