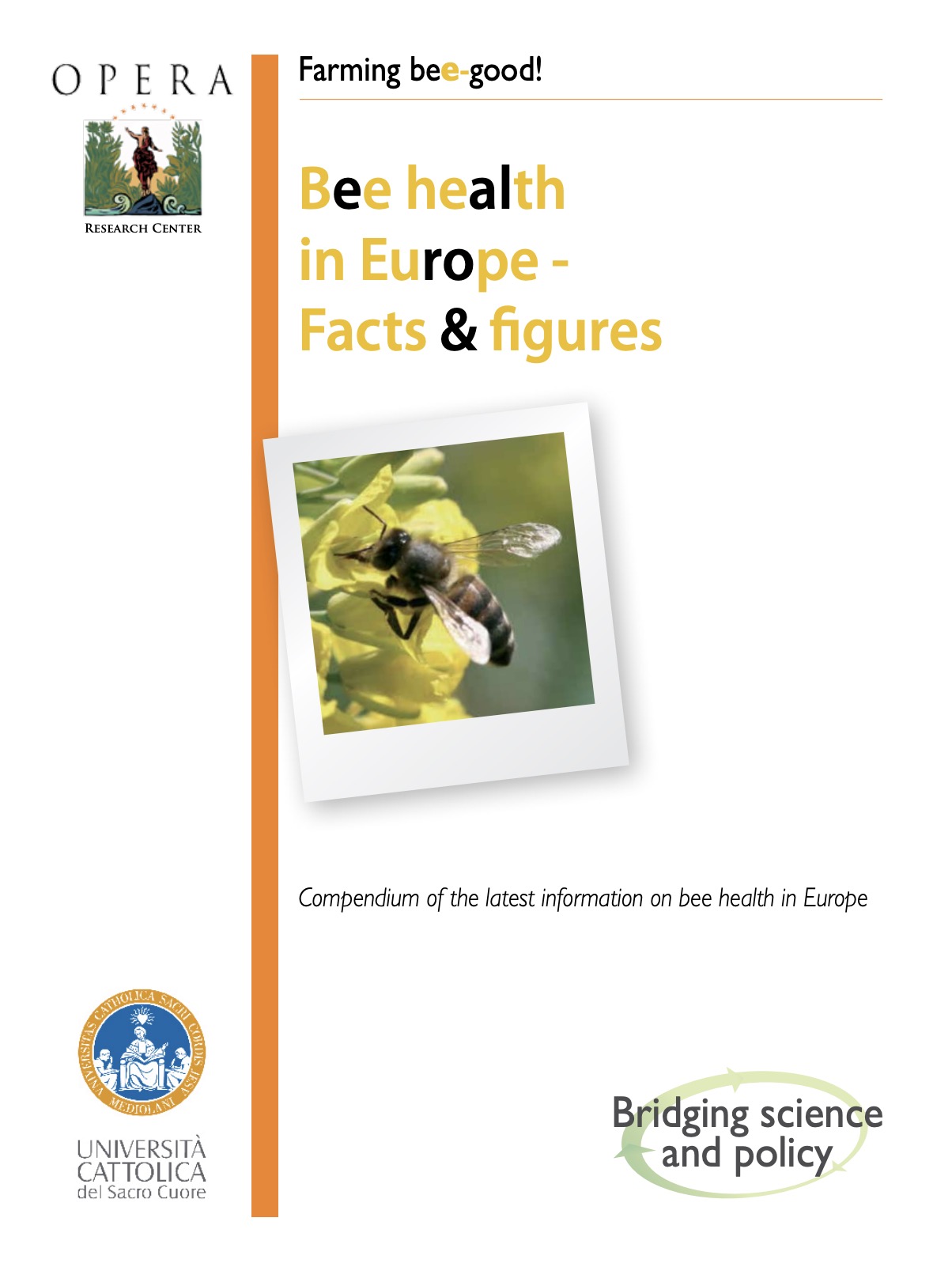 Version
Download

0

File Size

3.38 MB

File Count

27

Create Date

August 24, 2011

Last Updated

April 14, 2020
Bee-good Bee health in Europe - Facts and Figures
Pollinator declines can result in loss of pollination services which would have important negative ecological and economic impacts and could significantly affect the maintenance of wild plant diversity, wider ecosystem stability with potential knock on effects on crop production, food security and human welfare.  During the summer of 2011, OPERA identified the need to produce a report on state-of-art information on the issue of pollinators in agricultural systems, but focusing more on the managed honeybees and wild bees (solitary bees, bumble bees).
An international Group of experts has been set up in order to produce the report. The report will indicatively include, apart from the description of the current situation of the honey bees in the European Union also their interaction with agriculture, the threats for the bee health and the economic causes from their decline. Furthermore, the report proposes to gather results of the most relevant monitoring schemes and research projects related to the impact of pesticides on bees. The legislative framework on Risk Analysis related to bee impact for honey bees and other pollinators and Risk Management and Stewardship considerations for the protection of pollinators' health in matter of habitat, nutrition and agricultural practices are also within the scope of the report.
The Working Group is co-ordinated by Anne Alix, Ministry of Agriculture of France and consists of Helen Thompson, National Bee Unit, UK; Kiki Machera, Benaki Institute, Greece; KonstantinosKasiotis, Benaki Institute, Greece; Jens Pistorius,Julius Kühn-Institut, Germany; Ettore Capri, OPERA, Italy; Laurie Adams, North American Pollinator Protection Campaign, USA; Mark Miles, Dow Agrosciences; Christian Maus, BCS; Lisa Navarro, SYT; Peter Campbell, SYT; Petru Moraru, former Head of the Apiculture Institute in Romania; Mike Brown, National Bee UnitUK; Alexandru Marchis, OPERA, Brussels and Amalia Kafka, OPERA, Brussels.
Attached Files