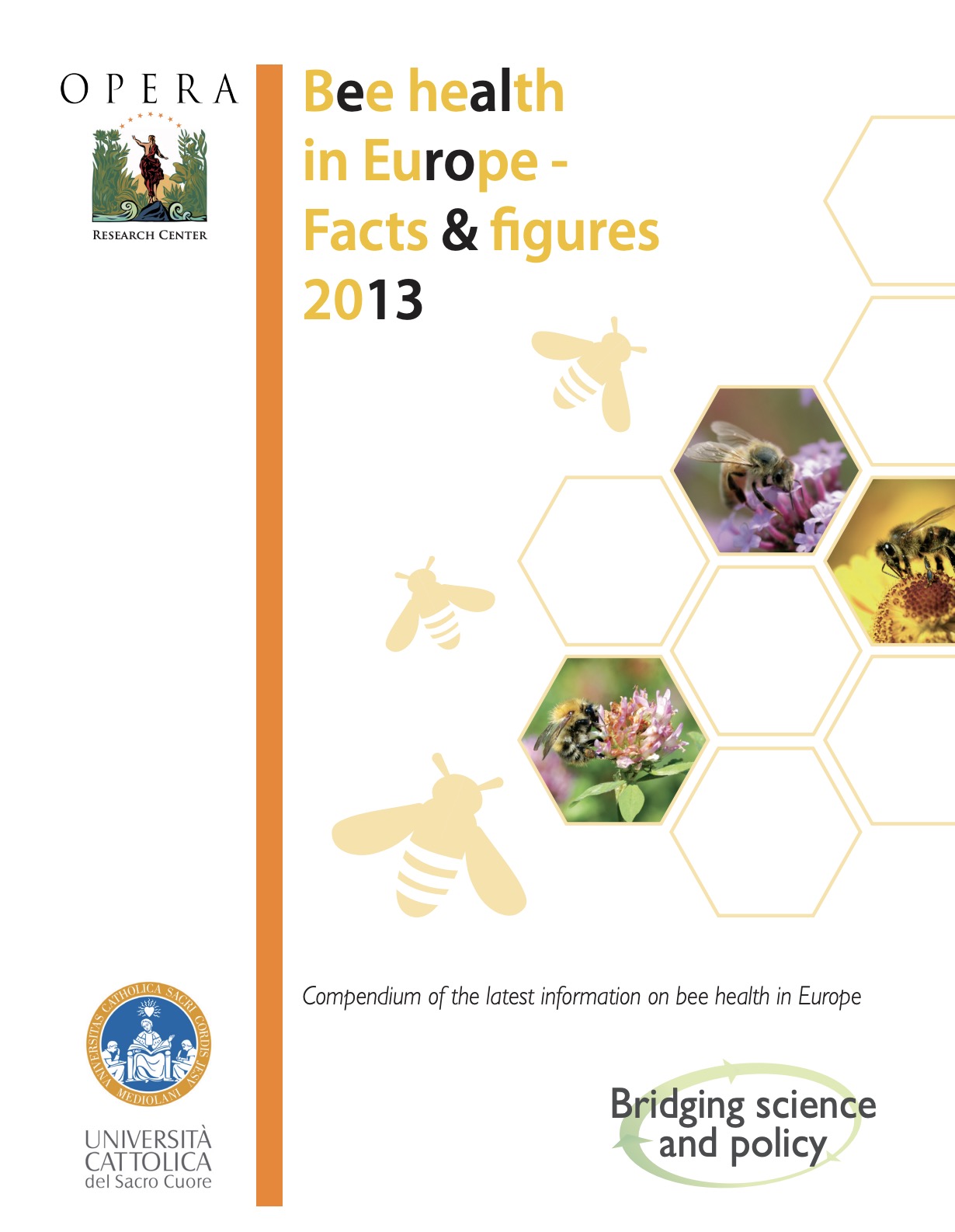 Version
Download

5

File Size

9.94 MB

File Count

4

Create Date

January 22, 2013

Last Updated

April 14, 2020
Bee health in Europe - Facts & Figures 2013
A decline in the population of honey bees continues to be a source of concern in many regions of the world. It's no surprise that with so much potentially at stake—reduced pollination by bees could reduce the biodiversity and disturb the stability of the ecosystem, damaging prospects for Europe's farmers, agribusinesses and the whole of the society—researchers continue looking for answers while politicians seek solutions based in policy.
This sustained research focus and the publication of emerging data in renowned journals testifies to the seriousness with which the scientific community is taking the issue of bee health. We applaud the continuing efforts of the scientific community.
The report "Bee Health in Europe – facts and figures" moves from the newest data from scientific research into drivers of bee health and presents the latest figures in the trend in bee population and reports initiatives and policies being developed in Europe and abroad.
The objective of the working group producing this report was to build on the findings of the previous OPERA report, published in 2011, to include state-of the art information and research results on the issue of honeybees in agricultural systems and collect in one single comprehensive document relevant data on bee health.
Collecting and analysing the existing evidence and information to identify the main factors influencing bee health will help to further adjust research and policy priorities to protect bees.
Highlights include the developments in EU relevant policies and regulatory framework for pesticides and veterinary medicines; recent studies or evaluations on the impacts of pests and diseases like the Varroa destructor and the associated Deformed Wing Virus (DWV); the importance of beekeeping practices; data on the economics of beekeeping in Europe and measures being taken to make it a more attractive pursuit; and need for foraging habitat for bees.
As OPERA, we are proud to have provided the platform and support for the activity of the working group and contributed to the general objective to provide a clear image on the issue of bee health and to recommend a series of elements for policy decisions.
Attached Files